Calls
A comprehensive toolkit designed for developers to incorporate real-time voice and video call functionality into their applications. It delivers the necessary resources for developers to effortlessly integrate call features tailored to their business requirements.
Sendbird offers Call SDK, providing developers an extensive array of functions for implementing high-quality voice and video calls for web and mobile apps with real-time interactions.
Additionally, our Platform API delivers server-side governance of your call functionality. While the native SDKs manage many of the requests and responses on the client side, the Platform API enables developers to oversee and modify call functionalities directly from their server.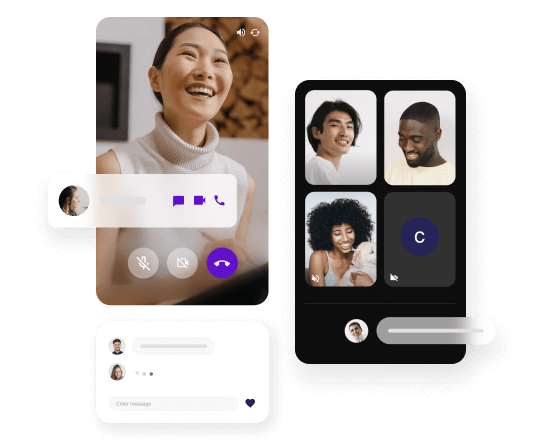 Calls essentials

Direct call

Group call

Dashboard and platform API

Security

Compliance